Client Rewards
Client loyalty rewards is very simple promotion, every time You click a purchase of either fresh or frozen seafood from Dublin Fish Company you will be receive one point.
(example if you purchase 1kg of any product you will be rewarded with 1 point, or if you make a 10kg purchase you receive 10 points etc)

YOU and your family will receive a FREE HOLIDAY ACCOMMODATION in the wonderful sun kissed Island of Tenerife for two weeks. All you have to do is collect 3500 points for the year to avail of this promotion.
There will also be spot prizes given out for your loyalty throughout the year, so even if you do not reach the required amount of 3500 points You will still receive some of our wounderful spot prizes

So for every time you place a purchase order you are adding points for your FREE HOLIDAY ACCOMMODATION and spot rewards.
Q- What do I have to do to start?
A-You start as soon as you register with us
Q- How many points do I receive for each purchase?
A-You receive 1 point for every 1 kilo you purchase from Dublin Fish Company.
Q- How many points do I have to collect to receive Free Holiday Accommodation?
A-You have collect 3500 point s for the year, and this is from the date you register to the following date of your re-registration.
Q- What if I do not collect 3500 points for the year?
A-You will be rewarded with our client loyalty spot prizes for the year (so if you do not collect the 3500 point's you still receive a reward for your continuous support throughout the year)
Q- How will I know how many points I have collected for the year?
A-You can view the amount of points you have collected in My Account section or you can check your points when you place your order.
Q-Can i carry over my points if I move to a new job?
A- Yes you can keep your points if you move to a new job Contact Gabriel for more information on 00353 833338885.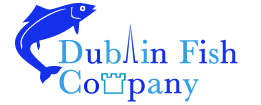 Island of Tenerife
Tags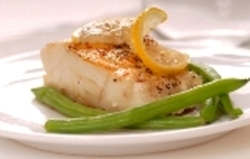 Attention
Clients
Please Note :
Dublin Fish Company makes every effort to up-date the website on a regular basis as some products may not be available when order is made. Prices may occasionally have to be altered, if this occurs you will be informed of the change and requested to reconfirm your order at the altered price. We will inform clients of product availability if this situation arises. Dublin fish Company reserve the right to refuse orders