Terms & Conditions
1. Placing Orders. Contact us before 23.00pm for your order to be delivered next day

To place a Purchase order could not be easier. Click on any items that you wish to Purchase. After you have made your selection you will be asked for a few details that we need to be able to process your purchase order. Orders can be placed on this site or to our mobile phone 00353 833338885. If you have to leave a message on the mobile phone we will get back to you ASAP.
2. Delivery. We are only able to deliver to Co Dublin Co Louth Co Meath Co Kildare Co Wicklow
Other areas please enquire. If you are unsure we will be able to deliver to your area, please contact us prior to placing your order. Deliveries are made Monday to Saturday up to about 4pm depending on how busy the delivery van is. If your order has NOT been delivered by 4pm then the customer should contact us by leaving a message on 00353 833338885. We are unable to give delivery times so we MUST be given instructions concerning a safe place to leave the goods or someone must be available to accept the delivery. We know you are busy people and cannot always be in to receive a delivery so our packaging is designed for the fresh fish to remain in perfect condition least 24hrs from time of dispatch. Frozen products are different proposition to remain frozen for a period of time this will depend on the product and weather conditions. We will make every effort to contact you if we have to leave Frozen products
3.Payment and Security. We accept all the usual credit and debit cards. Payment in Euro only. Payment is processed through the secure payment gateway of Moneybrookers and PayPal
4 Price. We try to ensure our prices on the website are correct at all times. However, our products are subject to volatile market forces and we reserve the right to change the prices at any time and without prior notification. If you have placed an order affected by a price change we will contact you and not proceed with the order without your consent.
5.The Site. We reserve the right to change any details and prices on this site at any time and without prior notice. This includes these terms and conditions. We will honour any genuine order placed before these changes are made..
6.Guarantee. We aim to do everything we can to ensure that your product arrives with you in perfect condition. If you are unhappy with your order you must contact us immediately upon receipt of goods Tel 00353 833338885 or email dublinfishcompany@gmail.com
5.Cancellation of Orders or Changes to your Order. Orders can be cancelled or changes made to them anytime up to 24 hours prior to dispatch.
6. Return's Policy . Returns will not be accepted unless we have been contacted within 8 hours of delivery and the goods been inspected by one of our Consultants. Agreement will by made by Dublin Fish Company and the buyer to try and rectify the situation. Refunds are limited to the value of the order and delivery charge if made.
7. Liability. Dublin Fish Company shall not be liable for any failure to deliver the products arising from circumstances outside their control. We do not take any responsibility for the goods once delivered; the customer must provide instructions to leave the goods in a secure place.
8. Privacy policy. We are committed to protecting your privacy. We will only use the information that we collect from you lawfully (in accordance with the Data Protection Act 1998). We collect information from you for two reasons: firstly to process your order and secondly to provide you with the best possible service. We will not e-mail you in the future unless you have expressly given us your consent. We will give you the chance to refuse any marketing e-mails from us in the future. The type of information we collect about you includes: your name, address, phone number, and your e-mail address. As we have already stated we do not collect or hold any credit/debit card information from you. We will never collect sensitive information about you without it being in your interest or without your consent. We will endeavour to make sure the information we hold on you is kept up to date, but you can check the information that we hold about you at any time by e-mailing us and requesting your details. If you find any inaccuracies we will delete or correct it promptly.
9. Links. While care is taken over any link to other sites we have no control over their content and cannot accept responsibility for them.
10. VAT. NOT included. Our VAT number is 3508082L
11.Contacts.You can contact us in the following ways: Tel 00353 833338885 or email dublinfishcompany@gmail.com
12. Company Details. We are in partnership company with Mourne Seafood and our business address is 23 Rathgar Ave, Rathgar Dublin 6 Tel 00353 833338885
13. Your statutory rights. Nothing contained in these terms and conditions will affect your statutory rights as a consumer.
14. Weights Please note the weight of individual fillets, fish products and whole fish may vary slightly. Your card will only be debited for the price shown if the order is the full weight stated. Anything below that weight will have the debit amount reduced accordingly. Vice versa if the weight is above the weight ordered (by not more than 10%), the amount debited will be increased accordingly.
Note: we bone and trim filleted fish BEFORE it is weighed so you do not pay for any waste. Whole fish is always sent gutted but scaled only if requested.
16. Packaging of Fresh Fish and shellfish orders are packed in disposable pads and iced and placed in polystyrene sealed boxes to ensure the product arrives to you in perfect condition. Frozen fish are already frozen from suppliers they are already in boxes prepacked we do NOT remove from these boxes unless asked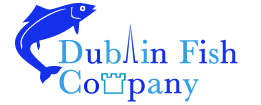 Tags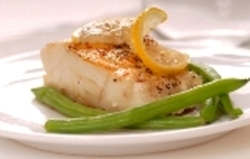 Attention
Clients
Please Note :
Dublin Fish Company makes every effort to up-date the website on a regular basis as some products may not be available when order is made. Prices may occasionally have to be altered, if this occurs you will be informed of the change and requested to reconfirm your order at the altered price. We will inform clients of product availability if this situation arises. Dublin fish Company reserve the right to refuse orders