FAQs
We hope that these frequently asked questions will help to explain what we do. If there is anything else you may need to ask, please contact us either by email, dublinfishcompany@gmail.com or phone 00353 833338885
Q -Are you prices competitive?
A - Because we have contacts at all the major fish markets and fishing vessels around the Island of Ireland, also we export to Europe the rest of the World; we have to maintain a huge amount of stock, which gives us exceptional buying power. We then pass these savings onto our customers.
Q -Do I have to order on-line?
A- You can visit our website 24/7, or if you prefer contact us my email or by phone
Q -How much fish do you have to order?
A -The minimum order is 1kg up 1000kg of both fresh and frozen fish and shellfish
Q-What areas do you deliver to?
A- We deliver around Dublin City and County Louth Meath Kildare Wicklow so far
Q-How much do you charge for delivery?
A- We do not charge for delivery within Dublin Kildare Wicklow Meath Louth
Q-What days do Dublin fish Company deliver?
A- We deliver 6 days a week Monday-Saturday 8am to 4pm
Q -What time can I place my order so I can receive for the following day?
A – We can take your order via email, or phone from Mon/Fri 9.00am - 23.00pm Sat 9.00am - 13.00pm. Last order for next day delivery must be in by 23.00pm. Ordering on line just makes it easy for you as you can place your order at your own convenience. Website orders must reach us before 21.00pm for next day delivery. Please specify what day you want order for
Q-How do I qualify for purchase order's only on the shopping cart?
A- If you are a regular paying client and have been for a period of time you may use the purchase order section and a statement will be sent to you so that payment can be made at the end of the month
Q-Why do I have to pay by credit/debit card if I am a new client?
A-All new clients must pay by credit/debit card for a period of time until we feel there has been a good payment relationship. After we see a pattern of payment over a period of time you may apply for credit terms
Q- How fresh is the fish?
A- All fish may be on a fishing vessel for 2-5 days or even longer depending on how long the vessel is at sea for, and what the weather is like. Fish is keep fresh with the changing of fresh ice regularly and the very highest quality control standards and care taken This is for all fish suppliers as we have to wait for fishing vessels to return to port (If you want fresh fish you will have catch it today and cook within 1-2 hours of fish been caught)
Q- What do people mean when they say "Frozen at Sea "?
A - 'Frozen at Sea' products are exactly what they say. Most of the fresh fish we consume in Island of Ireland is caught far from land and can be stored on ice for up to a week. When landed, it can be another week before reaching the consumer. With 'Frozen at Sea' products, we guarantee that the seafood is 'Flash Frozen' within 2 hours of being hauled on board. This means a much safer, and therefore, fresher food.
Q- What guarantee do I have that my order will arrive in good condition?
A- We take tremendous pride in our ability to deliver our "Fresh fish and Frozen products" to your door in perfect condition. Before it leaves our processor your order is packed in polystyrene boxes with fresh ice for fresh fillets or whole fish. Frozen products are in vac pack bags and in boxes. Delivery is made you within 4 hours of dispatch and will stay in a fresh or frozen state for this time. If your order is spoiled or damaged due to negligence by us, we will offer you a replace your order. If you receive an order that you suspect is spoiled, please do not discard the contents. We may request that you return them to us for inspection.
Q- Are all products listed on your website currently available?
A - When items become unavailable we remove it from the shopping cart. Or we will say that it's Not Available on the website. Demand for some products will occasionally exceed our supply. We do our best to have all products on hand. If you wish to check the availability of a product you can e-mail dublinfishcompany@gmail.com through our contact page
Or call 00353 833338885 Ask for Gabriel


Q- What if my order is wrong or incomplete?
A- If your order is wrong or if the order is incomplete you must contact us immediately, so as we can rectify the situation to your satisfaction. We will do our very best sort out the your order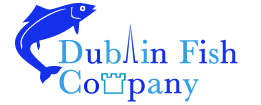 Tags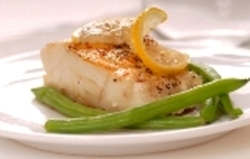 Attention
Clients
Please Note :
Dublin Fish Company makes every effort to up-date the website on a regular basis as some products may not be available when order is made. Prices may occasionally have to be altered, if this occurs you will be informed of the change and requested to reconfirm your order at the altered price. We will inform clients of product availability if this situation arises. Dublin fish Company reserve the right to refuse orders